Shipping a container to Zambia requires a significant amount of preparation in terms of both paperwork and logistical organization. It is possible for it to become stressful, particularly if you have not encountered anything like it previously. Fortunately, Tractors Zambia has been doing these kinds of shipping operations for such a long time that they have more than enough experience, knowledge, and skill when it comes to these kinds of shipping procedures. Tractors Zambia utilizes the services of well-regarded shipping companies to guarantee the safe arrival of your agricultural machinery in Zambia.
Containerized Shipment
Due to Tractors Zambia's competence, you, the client, may have confidence that your items will be kept safe and secure at all times. Because of this, we make it possible to choose the size of the container as well as the kind of container that you want to use. You will have complete command of your cargo, thanks to the assistance we provide. You are able to keep track of your items and dispatch the things you want in a dependable and time-saving manner. To determine how we might improve the quality of our service, we routinely examine both the prices that we charge and the amount of time it takes for our packages to be delivered. We provide a transportation service that is both efficient and affordable.
Shipping vehicles or agricultural machinery to Zambia using container shipping is a technique that is both secure and safer than other shipping methods. In order to prepare vehicles and cargo for shipping, we pack them into 20-foot and 40-foot containers and secure them. We are able to provide container transportation services that go from door to port as well as port to port. We have been able to negotiate shipping charges that are more reasonable than that of our competitors. So if you want your tractor delivered right to your front door, you will discover that Tractors Zambia offers the greatest service and pricing. Because we have been in business for a long time and have a lot of expertise, Tractors Zambia can provide you the peace of mind you need by ensuring that your vehicle or cargo will arrive on time and in the same condition as expected.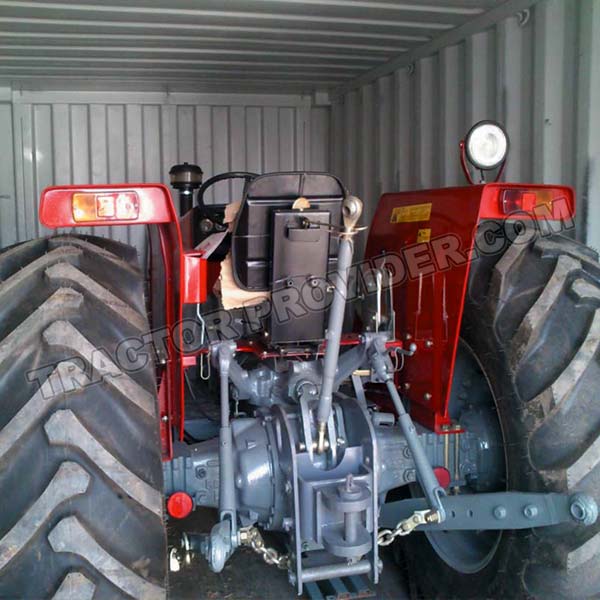 Combined Shipment
When cargo is mixed up with other shipments, it is said to be a combined shipment or commingled shipment. It is also worth considering instances of bulk shipping. If many shipments are mixed together, the recipient could not get what they expected. Customers who place numerous purchases at the same time may take advantage of combined shipping to get all of their items in a single package and save money on shipping expenses. You may provide a flat shipping rule under "Combined shipping discounts," which would establish a base cost for the first item bought and then a reduced price for each successive item. Since the client will not need to keep tabs on many shipments, the seller may cut down on costs associated with sending the items. If you place an order with Tractors Zambia for only one or two pieces of farm implements, and there are enough of those items in stock, your purchase will likely be fulfilled in one shipment.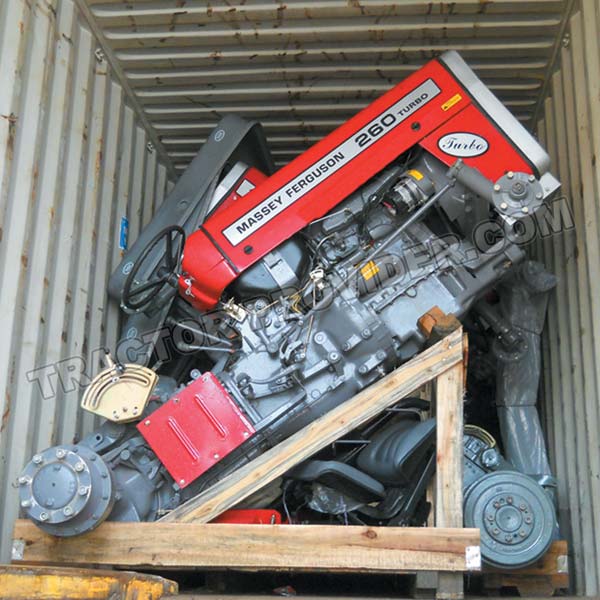 Internal Transportation
For shipment within Zambia, Tractors Zambia uses internal transportation. Transport of goods loaded in the territory of a Contracting Party and unloaded at a location inside the territory of the same Contracting Party is referred to as internal transport. The infrastructure of logistics relies heavily on the technical methods of handling and internal conveyance. It provides a high level of safety against damage and loss of value while actively contributing to the quickness of product movement at the process level, efficient handling, and transport. Internal transportation methods significantly affect the flow of manufacturing activities.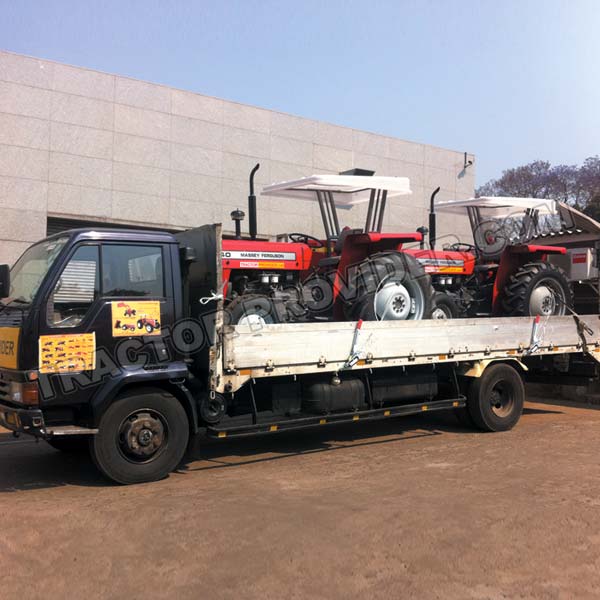 Direct Shipment
In direct shipment, products move straight from the factory to the customer. This method of distribution sidesteps the traditional distribution chain (wholesaler and retailer). Direct shipping is advantageous for both the producer and the customer. There will be fewer shipping and warehousing expenses for the provider. It shortens the delivery time and lowers the product cost for the consumer. This means that you may place an order with Tractors Zambia for a tractor or other piece of agricultural machinery and have it sent to a location outside of Zambia. As an example, Tractors Zambia may use this route to transfer agricultural machinery from Pakistan to that country. If you are interested in learning more about the best shipping options for agricultural machinery, get in touch with Tractors Zambia through WhatsApp or their online contact form. A member of our customer-centric sales team will be in touch with you soon if you have any more queries.